Contact Us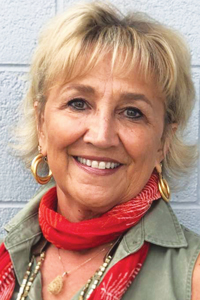 Tillie Flynn
General Manager
541-947-3378
For more than 30 years, Tillie has led the Lake County Examiner staff as the general manager and advertising director. In addition to the weekly newspaper, she oversees the Lake County Wise Buys, Lakeview's Low Down, and 10 to 12 special editions annually. She is an accomplished photographer, design and layout person and is the backup for most positions at the newspaper. Tillie was born in the Klamath Basin and married into Lakeview. She has always been active in the community participating in organizations, serving on boards and committees. Tillie and her husband, John ranch in Lake and Klamath counties. They have two daughters, Kirby and Kelsie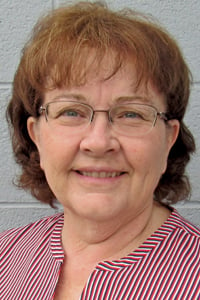 Charley Tracy
Office Manager
Long-time Lake County resident Charley recently launched a new career as the LCE Office Manager. Previously she spent over 20 years with the Oregon Dept. of Human Services Child Welfare Program. Her love of numbers and welcoming manner makes for a good fit at the Examiner. She and husband Carl own Tracy Electric. They have two grown daughters, Abby and Ami. They enjoy spending time with their grandchildren Matt and Alida and attending their many sports and school events.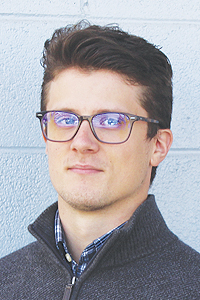 S. Garrett Shaw
General Reporter
440-949-9638
Born and raised in northeast Ohio, Garrett Shaw traveled across the country to come to the Examiner staff. Garrett is our General News & Sports Reporter and covers the local Lakeview Hospital and Commissioner Boards, court system, North Lake School's sports and more. Graduating from Miami University (OH) with a background in video editing and writing, Garrett also handles the Lake County Flash and Hot Spot releases. Since moving to Lakeview, he has adopted a black Labrador/Border Collie mix named Lilly, and enjoys watching the Cleveland Browns every Sunday.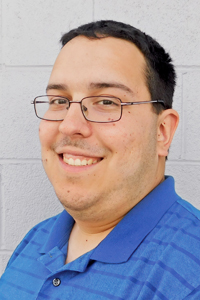 Michael Acosta
General Reporter/Sports Editor
With a love of sports, Michael was a quick study coming aboard in May 2017. He handles all of Lakeview High School's sports and backs up coverage of the rest of the county. Michael, as a general reporter having graduated from Texas Wesleyan, also handles town government, Chamber of Commerce and much more. Putting his video expertise to use, he is responsible for the weekly LCE Hotspot. Michael is a young testicular cancer survivor hailing from Ft. Worth, Texas and has embraced high desert living with all the wide open spaces.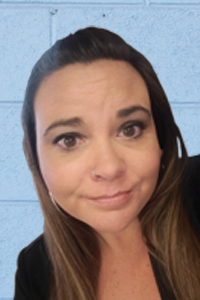 Aimee Albertson
Advertising Executive
541-417-1842
Life-long resident Aimee Albertson joined our team in July 2018 as our Advertising Executive. Aimee is from a huge family, so getting out there and talking to people is a breeze, and her favorite part of the job. She enjoys being able to promote businesses and serve our community. Previously, she spent 11 years with the Oregon Judicial Department, but it was time for a change. She has two teenage children, Grady and Shelby, who both attend LHS. Aimee is a huge animal lover and enjoys camping/outdoors. Most of her time is spent with her family and fur babies.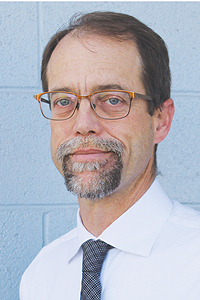 Paul Raines
Advertising / Production
541-417-2866
Paul started his career in newspapers at the Lake County Examiner in 1994, after attending the Art Institute of Seattle and successfully completing an enlistment in the United States Marine Corps. He was at the Herald & News for a brief period before moving to Nampa, ID and accepting a position at the Idaho Press-Tribune in 2000, which he held for 15 years. He rejoined the Examiner staff in 2018, now wearing several hats. They include Lakeview Low Down and classified display ad sales, design and webmaster, among others. Paul is an amateur classical guitarist and an avid motorcycle enthusiast with a strong interest in restoring vintage machines.